Anzeige der Artikel nach Schlagwörtern: 1,88 Million
1,88 million de véhicules vendus sur le premier semestre 2017, soit une hausse de 10,4 %, sur un marché qui progresse de 2,6 %.
Toutes les marques du Groupe croissent en volume et en part de marché. Les marques Renault et Dacia établissent un record de ventes sur un semestre. Renault est la deuxième marque la plus vendue en Europe.
Toutes les régions croissent en volume et en part de marché. En particulier, le Groupe enregistre des ventes en hausse de 19,3 % dans la région Afrique-Moyen-Orient-Inde et de 50,5 % dans la région Asie-Pacifique.
Renault confirme ses ambitions de croissance en 2017 portées par sa gamme renouvelée, de nouveaux lancements et le développement des activités à l'international.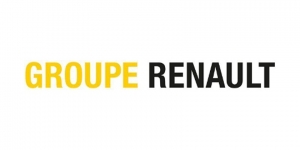 1.88 million vehicles sold in the first half of 2017, an increase of 10.4% in a market that grew 2.6%.
All group brands posted increases in sales volumes and market share. The Renault and Dacia brands set half-year sales records. Renault ranks as the second most sold brand in Europe.
All Regions increased their sales volumes and market share. In particular, the Group recorded a 19.3% rise in sales in the Africa-Middle East-India Region and a 50.5% increase in the Asia-Pacific Region.
Renault confirms its growth ambitions in 2017, driven by its renewed range, new product launches and the development of its international business activities.