Anzeige der Artikel nach Schlagwörtern: Infrastructure
Groupe Renault has joined the E-VIA FLEX-E consortium, the first High Power charging network for electric vehicles in southern Europe.

Under this move, Groupe Renault continues to support the deployment of High Power charging infrastructure across Europe.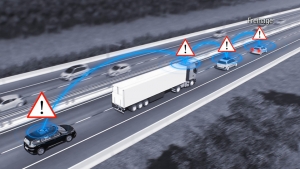 SCOOP is an EU project that facilitates trials of future vehicle-to-vehicle (V2V) and vehicle-to-infrastructure (V2X) connectivity solutions under real-world driving conditions.

Groupe Renault has produced 1,000 SCOOP-enabled Mégane cars ready now for fleet customers.